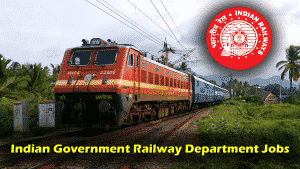 In India Railway department jobs are very searchable all over the Indian people. Indian Railways(IR) 1830's for freight transport first introduced in 1963 Indian Railway is operated and owned by central government of India. And it is being controlled by Ministry of Railways. We are all know that Indian Railways is the 4th largest rail network all over the world. It comprising over 100000+ kms of total track and IR (Indian Railways) carrying 8 billion passengers annually and 22 million passengers daily. All over the India almost 45% of trains has been electrified already and remains are being electrified.
Latest Indian Railway Department Job Updates
Indian Railway is the world's 8th Largest employer. And it had 1.3+ million employees at the end of 2016. Every Indian has a desire to join in Indian railways, because some of them think it as pride to be in Indian government Railway job.