KVS Vice Principal Interview Call Letter 2023 (Released): The Kendriya Vidyalaya Sangathan (KVS) has recently released the interview call letters for the position of Vice Principal. This is a significant development for all aspiring candidates who have been eagerly awaiting the chance to prove their mettle in the educational leadership domain. In this article, we will delve into the key details related to the KVS Vice Principal Interview 2023, including the interview date, the release date of interview hall tickets, and the steps to download the interview admit card from the official KVS website.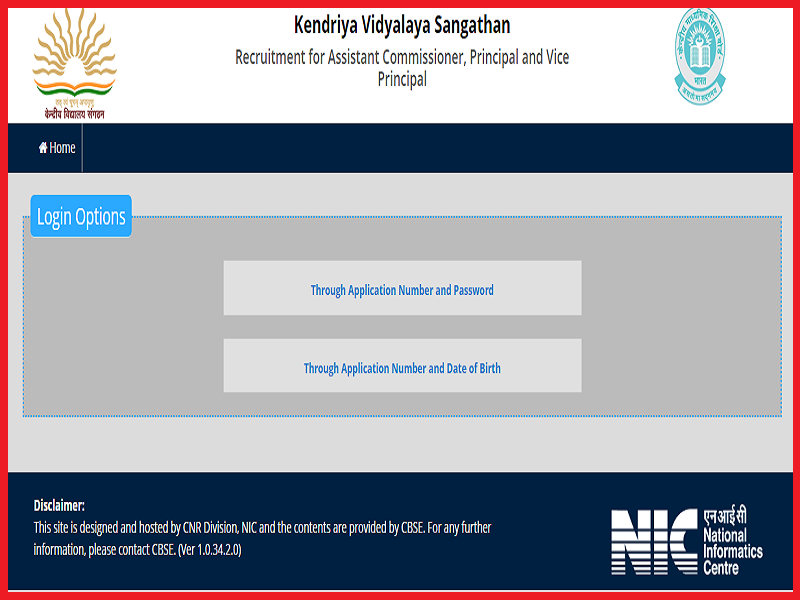 KVS Vice Principal Interview Date 2023
One of the most awaited pieces of information for all candidates is the interview date. The KVS Vice Principal Interview for the year 2023 is scheduled to be conducted from 20th September to 5th October. This window of time allows candidates to prepare adequately and be at their best during the interview process.
Kendriya Vidyalaya Sangathan VP Interview Hall Ticket 2023
The release of the interview hall ticket is a crucial step in the selection process. The hall ticket serves as an entry pass for candidates to appear for the interview. The KVS Vice Principal Interview Hall Tickets for 2023 were released on 15th September. Candidates who have successfully applied for the position can now download their hall tickets from the official KVS website.
Steps to Download kvsangathan.nic.in Interview Admit Card 2023 Online
Downloading the interview admit card is a straightforward process. Here are the steps you need to follow to obtain your hall ticket:
Open your web browser and go to the official KVS website, which is kvsangathan.nic.in.
Look for the "Admit Card" or "Recruitment" section on the website's homepage.
In this section, you should find a link or notification specifically related to the Vice Principal Interview Admit Card for 2023. Click on this link.
You will be prompted to enter certain details, such as your registration number, date of birth, and any other required information.
After entering the required details correctly, click on the "Download" or "Submit" button. Your interview admit card will be displayed on the screen. Make sure to download and save it to your device. Additionally, it is advisable to take a printout of the admit card for future reference.
Ensure that all the details on your admit card are accurate, including your name, photograph, interview date, time, and venue. If you find any discrepancies, contact the KVS authorities promptly for resolution.
Download KVS Vice Principal Interview Call Letter 2023 << Available Now >>