TN Govt Jobs 2019 – Tamilnadu Government Jobs 2019 TN Today Govt jobs Upcoming Tamil Nadu Govt job vacancies TN local jobs Tamil Nadu Govt Jobs 2019 Today Latest TN Govt exams 2019 Today Tamil employment newspaper Tamilan jobs guide 2019 TN Fresher Govt Recruitment 2019 TN Govt sector career opportunities TN Velaivaaippu news.
முக்கிய அறிவிப்பு
: தமிழ்நாடு அரசு வேலை வாய்ப்புகள் தொடர்பான தகவல்களுக்கு எங்கள் Tamilanjobs.com இணைய தளத்தை தொடர்ந்து பாருங்கள். இங்கே தமிழக அரசு வேலை வாய்ப்பு சம்மந்தமான தகவல்கள் உடனுக்குடன் உங்களுக்கு தெரிய படுத்தப்படும்.
மேலும் நீங்கள் எங்கள் இணைய பக்கத்தை [Ctrl+D] என உங்கள் கீபோர்டில் டைப் செய்து புக்மார்க் செய்து கொள்ளுங்கள்.
TN Government Jobs 2019
Today Everyone from Tamilnadu looking to get immediately. And the competition is heavy at the times. So it is very hard to get a govt job in Tamilnadu. And Most of the people missed the latest TN Govt job announcements, so they failed to try for the vacancy. Here we have listed trending and latest Tamilnadu Government career opportunities. Having Government job in Tamil Nadu is very respected in society and family. And it also matters of proud to be honor in some cases. Everyone is trying to get the government job in Tamil Nadu's TNPSC jobs, Forest jobs, Bank jobs, TN Police Jobs, District court clerk jobs etc.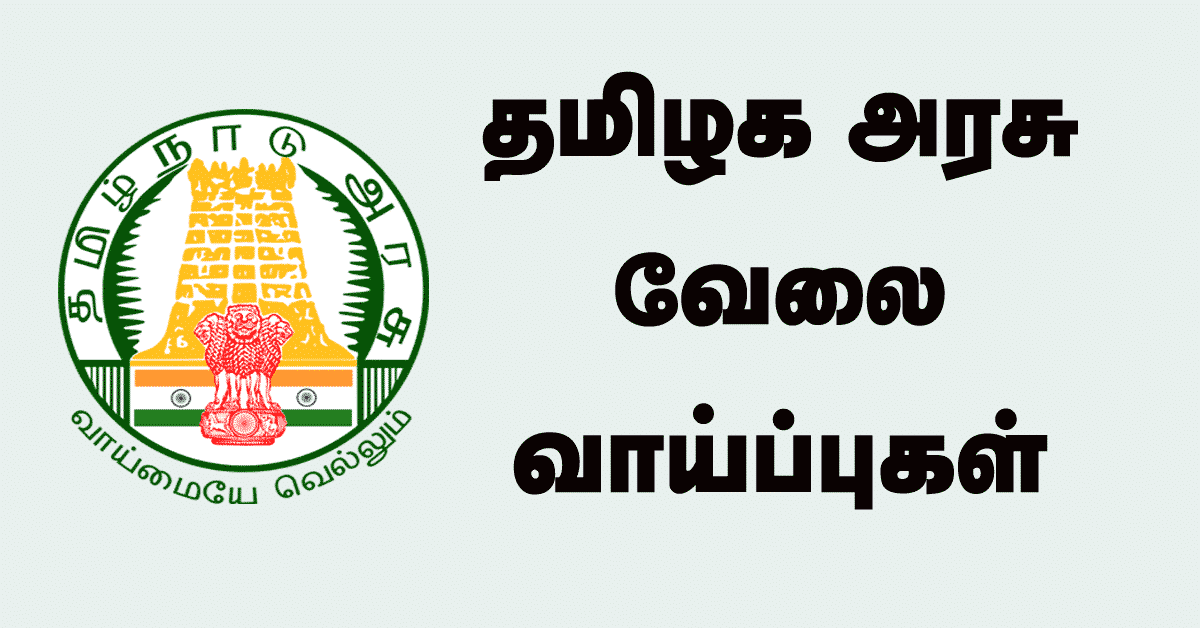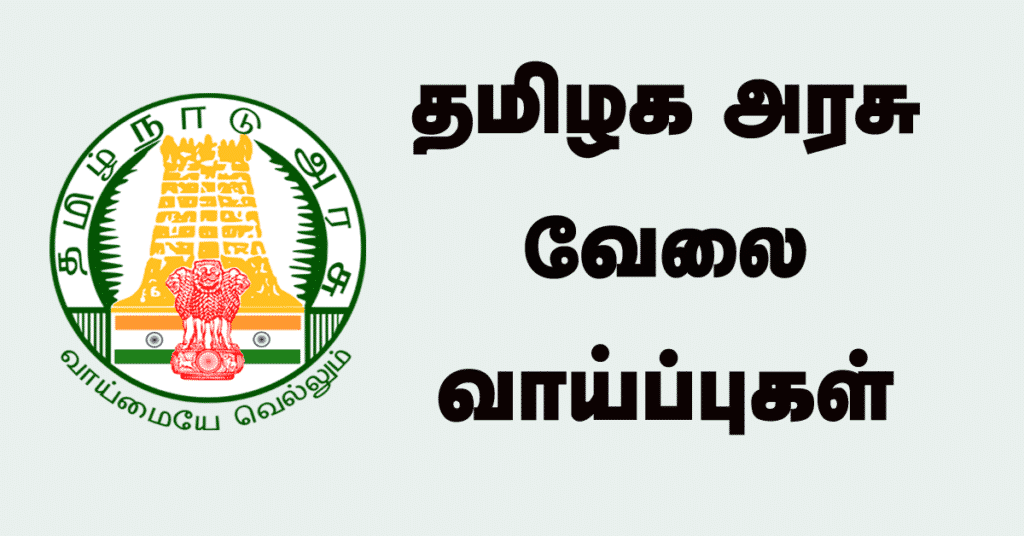 Check Tamil Nadu Government job vacancy for 8th, 10th, 12th, ITI Diploma, Degree candidates.
State Wise Tamilnadu Govt Jobs
Here we have listed state wise TN Govt Jobs for your convenience. Now you can easily find your TN state govt jobs here.
Steps to get TN Govt Jobs 2019
Visit our website regularly @ Tamilanjobs.com
We will notify all latest TN Govt jobs 2019 on time
Apply via the online application link or send the application form to the respected Govt address
Get a call letter and join the job.
Tamilanjobs.com Wishes you very best for the career. You can feel free ask any doubts @ tamilanjobs.com@gmail.com
Note: Tamilanjobs.com is not an official website of TN Govt. We just notify about Tamilnadu government job vacancies by visiting their official websites regularly.